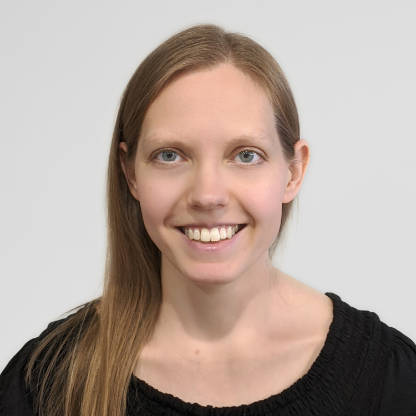 Alison Anderson
Head of Finance
Alison Anderson is the Head of Finance for The Fuller Project, where she helps ensure the organization delivers on its mission of breaking new ground in journalism to raise awareness and expose the injustices surrounding women and their communities. Alison works closely with members of The Fuller team around the world to efficiently manage the organization's finances and budget, and to assist the COO in strategic efforts to boost the success and impact of reporting.
Alison is a highly-skilled finance professional with over fifteen years of experience. Her speciality is helping nonprofit mission-driven organizations thrive. As a consultant, Alison's financial expertise has assisted in growing numerous international, women-focused nonprofits, including Nadia's Initiative, Komera, Advancing Girls' Education in Africa, and Free to Run. Previously, Alison was the General Manager of New Repertory Theatre in Watertown, MA and the Manager of Operations at Grantmakers for Organizations in Washington, D.C.
She is an alumna of Davidson College and Carnegie Mellon's Heinz School of Public Policy and Management. She currently lives in Chattanooga, TN with her husband, three children, and two cats. She enjoys gardening, podcasts, and very rare moments of peace.
Jessica Klein
Contributing Reporter
Jessica Klein is a journalist covering intimate partner and domestic violence, blockchain technology, and sex work (among other things). Outlets including The Atlantic, The New York Times, The Guardian, and Fortune have published her work, and she writes a monthly column for the National Bulletin on Domestic Violence Prevention.
In 2016, she coauthored Abetting Batterers: What Police, Prosecutors, and Courts Aren't Doing to Protect America's Women, updated in 2020. With The Fuller Project, she's reported on how intimate partner abusers weaponize the U.S. court system and the obstacles Indigenous abuse survivors face when it comes to voting confidentially in U.S. elections.
Recent reporting by Jessica:
How a little-known legal loophole punishes girls who don't behave – The Fuller Project
'Women are routinely discredited': How courts fail mothers and children who have survived abuse – The Guardian
'We Need To Study Women': Traumatic Brain Injury in Survivors of Intimate Partner Violence – The Fuller Project
Jessica Washington
Reporter
Jessica Washington is a reporter with The Fuller Project focused on women and health, especially as it relates to the coronavirus. She raises awareness of issues impacting women and their communities to expose injustice.
Before joining The Fuller Project, Jessica covered reproductive health for Mother Jones.  Prior to working at Mother Jones, she worked for "All in With Chris Hayes" as a production assistant and digital content producer.
Her work has appeared in THE CITY, Mother Jones, NBC News, NBC Latino, Marie Claire UK, The Lily and in The Guardian.
Jessica graduated from the University of Pennsylvania. She is now based in Washington, D.C.
Recent reporting by Jessica:
Child Care at NYC Public Housing Plagued by Unsanitary and Unsafe Conditions, Operators Say – THE CITY
Maya Wiley Won't Be New York's Next Mayor. What Will Happen to Her Signature Proposal? – THE CITY
A young Black mother died during treatment for postpartum depression. Her family demands answers. – THE CITY
'One Paycheck Away From Losing Everything': Why The Child Care Crisis Is Especially Hard for Black Mothers – The Fuller Project
How a little-known legal loophole punishes girls who don't behave – The Fuller Project
Louise Donovan
Reporter
Louise Donovan is an award-winning reporter based in East Africa, where she works closely with the editorial team of Kenya's largest newspaper, The Daily Nation, raising awareness of issues impacting women and exposing injustices. Louise manages The Fuller Project's strategic partnership with The Daily Nation and teams up with Kenyan journalists to cross-publish stories in both African and international outlets.
A European Journalism Centre grantee in 2017 and 2018, Louise was named a '30 Under 30' rising star by the Professional Publishers Association in 2019. That year, she also won the One World Media award for her India reporting. In 2020, Louise's work examining the deadly consequences of curbing reproductive rights in Kenya was shortlisted for the Anthony Shahid Award for Journalism Ethics.
Louise's groundbreaking reporting has taken her across the globe. In Kenya, she investigated the issue of dumped foetuses and how restricted access to prenatal care, contraception and reproductive services is leaving women in increasingly desperate situations. Her reporting shone a light on an often overlooked but growing problem.
She embedded with an all-female biker squad who fight sexual violence in Jaipur, North India for a story with ELLE UK. One year after the story's publication, the local government rolled out seven further women-only police units, created over 400 jobs for female officers and dedicated nearly three-quarters of a million dollars to buy extra equipment. More recently, she reported on a Ugandan woman's experience of domestic violence during Covid-19 restrictions, which led to a women's organisation reaching out to offer the single mother support.
She reported on global migrant domestic workers in Saudi Arabia who were kicked out of employers' homes during COVID-19 and detained unlawfully without regular access to food and water. The reporting, which was published on the front page of The New York Times International Edition, led to a raid on the agency and the women were repatriated Several of the women in the story told Louise that this reporting – and its subsequent impact – had saved their lives. She also reported on the collapse of the global garment industry during the pandemic, directly linking two women on each end of this crumbling supply chain: One in America and another some 10,000 miles away in Lesotho, both laid off when J.C. Penney filed for bankruptcy and closed 150 stores in the U.S. and limited orders from its global factories. The story was published by the Associated Press and picked up by more than 100 news outlets globally.
Previously the Deputy Digital Editor of ELLE UK, Louise edited the multiple award-winning Warrior series published in partnership with The Fuller Project. Louise's work appears in outlets such as CNN, Guardian, Foreign Policy and The Telegraph.
Recent reporting by Louise: 
'I'm one of them': the FGM survivor providing a lifeline in Leeds – The Guardian
Female migrant workers and the families they support are being abandoned by the money-transfer industry – Fortune Magazine
Exclusive: Workers in Factory That Makes Kate Hudson's Fabletics Activewear Allege Rampant Sexual and Physical Abuse – TIME
Domestic Workers in Gulf Countries Vent Woes on TikTok – The New York Times
'It Felt So Freeing': Why Young Women Are Dropping the Pill – The Fuller Project
Maher Sattar
South Asia Editor
Maher Sattar is an award-winning journalist and editor at The Fuller Project. Maher's career has spanned broadcast, print, and digital reporting, with a decade covering South and Southeast Asia for outlets such as The New York Times, Al Jazeera, and The Washington Post. He has reported extensively on the climate crisis, migration and refugees, politics, and the international labor movement, with a particular focus on how women – such as Bangladeshi garment workers – organize for their rights in these arenas.
Before moving to New York, Maher was a lead reporter on the Washington Post's Ivanka Inc project, taking a sweeping look at the women being exploited throughout the Ivanka Trump brand's global supply chain. Since then he has covered the 2020 US primaries and general election for CBS News, and won a Webby for a documentary investigating organ traffickers targeting refugees in the Middle East. He began his journalism career as a local fixer on Water World, PBS NOW's Headliner award-winning documentary on the impact of climate change in Bangladesh.
Mariyah Espinoza
Communications Associate
Mariyah Espinoza is a communications associate with The Fuller Project, providing administrative support to the communications team by handling multiple projects from managing content on the website to organizing and maintaining marketing materials. 
She conducts in-depth research to help measure and assess the impact of The Fuller Project's work and helps with external communication development.
She also builds media contact lists to reach target markets and communicates with external partners to assist in helping The Fuller Project reach new audiences.
Mariyah recently graduated from American University where she received her master's degree in journalism and public affairs. Prior to that, she received her bachelor's degree in mass communications at Bethune-Cookman University.
Before joining The Fuller Project, Mariyah interned at WNDB, a local news station in Daytona Beach and was a 2018 Bloomberg journalism fellow in San Francisco. In 2019, Mariyah became a top undergraduate researcher in the state of Florida after investigating how college students use social media to consume the news. This past year, she's worked as a communications assistant for the School of Communication's Diversity and Inclusion Team at AU.
Mariyah specializes in multimedia projects, with some of her most recent work consisting of a documentary that focused on health care inequality and covering stories that dealt with social justice issues.
She's originally from Las Vegas, Nevada; however, she prefers to live on the East Coast. In her free time, Mariyah loves to travel, read mystery novels and try new food.
Michaela Norman
Development Associate
Michaela Norman is a Development Associate with The Fuller Project, where she assists with fundraising efforts through research, grant writing, and providing administrative support to the CDO. She also acts as a liaison between the development team and other departments in the organization, cultivating board and donor engagement.
Before joining The Fuller Project, Michaela worked as an Operations Associate at American Corporate Partners, a nonprofit that provides one-on-one mentorships with corporate professionals to transitioning service members and active-duty military spouses. At ACP, she supported program participants and served as the point of contact for multiple Fortune 500 Corporate Partners, negotiating funding renewals, planning virtual events, and coordinating mentor recruitment. Prior to working at ACP, she was a development intern with the Catholic Guardian Services and The Poetry Society of New York. 
Michaela graduated from Colby College where she received her Bachelor's degree in American Studies and English with a creative writing concentration. While at Colby, Michaela worked as a Writing Tutor and spent her senior year writing her capstone project on the Feminist Spirituality Movement. 
Michaela is a born and raised New Yorker where she currently resides with her cat, Dinah. In her free time, she enjoys reading poetry, visiting museums, and attempting to complete The New York Times' daily crossword puzzle.
Rebecca Klein
Contributing Reporter
Rebecca Klein is a contributing reporter for the Fuller Project covering how COVID-19 has impacted teachers. Her work has appeared in outlets like NPR, The Guardian and The Hechinger Report. Previously, she worked as a senior reporter and editor at HuffPost, covering education, politics, labor and policy. Her work has been recognized by groups like the Online News Association and the Education Writers Association. She teaches journalism to master's students at NYU.
Rikha Sharma Rani
Contributing Editor
Rikha Sharma Rani is a journalist and contributing editor for The Fuller Project, where her groundbreaking reporting raises awareness of issues impacting women and their communities. She has reported extensively on immigration, human trafficking, and women's health. She also edits The Fuller Project's monthly column in Foreign Policy Magazine, which is dedicated to the impact of U.S. foreign policy on the world's women.
Rikha was awarded "Silver" in the Consumer Category by the Milwaukee Press Club for her co-reported investigation into the impact of Catholic hospital care on reproductive services in Wisconsin.
Her reporting on the homeschooling challenges facing non-English speaking families during Covid-19 was widely read among educators and featured as a "Lesson of the Day" in The New York Times. Her reporting on the issue also won the 2020 American Society of Journalists and Author's Crisis Coverage Award: COVID-19 Edition in the education category. Her profile of the first Latina head of America's largest union of registered nurses helped raise awareness of the administration's failure to secure personal protective equipment for hospital nurses.
Rikha's reporting for The Fuller Project from the US-Mexico border in the fall of 2017 about the devastating toll of family separation, provided some of the earliest first-hand accounts from parents whose children had been taken by U.S. immigration authorities.
Prior to joining The Fuller Project, Rikha profiled five formerly incarcerated people who were casting their ballots in the 2016 presidential election for the first time, in Politico Magazine. Rikha has been published in The New York Times, The Atlantic, The Washington Post, The Montgomery Advertiser, The Cap Times, and the Columbia Journalism Review.
From 2014 to 2017, Rikha was Intelligence Director at the Solutions Journalism Network. She has worked extensively in the global health space, including as part of a team in New Delhi, India that negotiated drug prices for the treatment of HIV/AIDS in low-income settings.
Rikha hails from Toronto, Canada and holds a Master's degree from Columbia University's School of International and Public Affairs, where she studied economic and political development. She is a former editor-in-chief of the Journal of International Affairs. Rikha is now based in Oakland, California.
Recent reporting by Rikha:
This Nurse is Leading the Fight for Safer Hospitals – The New York Times
Imagine Online School in a Language You Don't Understand – The New York Times
Worried About Abortion Laws? Catholic Hospital Mergers Also Seen as Threat to Women's Health Care – USA TODAY
Samantha Santhanam
Digital Marketing Associate
Samantha Santhanam is a Digital Marketing Associate with The Fuller Project, where she works on developing and executing web, social, and digital marketing strategies. She specializes in digital advertising, data analytics, and SEO. Sam works closely with the CCO in strategic efforts to increase the impact and reach of The Fuller Project.
Sam is an experienced professional who started her digital marketing career with a media start-up, working with clients from a broad set of industries encompassing higher education, technology, healthcare, and hospitality.
Prior to joining The Fuller Project, Sam worked as a Digital Marketing Manager at World Learning, a non-profit focused on education and international development. There, she developed strategies and executed campaigns that bolstered the company's digital and online presence, increasing enrollment, and providing data-driven solutions.
Sam has a Bachelor's degree in Science from India and received her Master's degree in Digital Media Technology from Nanyang Technological University, Singapore. When not working, Sam loves to tackle DIY projects at home or attempts to learn a new language.
Shola Lawal
Contributing Reporter
Tiffany Arnold
Senior Social Media Producer
Tiffany Arnold is an award-winning multiplatform journalist who joins The Fuller Project as a senior social media producer, helping shape the way people consume, share and engage with the stories of women around the globe.
She arrives at Fuller from Washington, D.C.-based WTOP News, where she earned multiple regional Murrow Awards as a social media and engagement specialist. Tiffany also was a Books Marketing Fellow for Shout Mouse Press, a nonprofit indie book publisher that produces works for, by, and about youths from historically underrepresented communities.
Tiffany earned a master's degree in publishing from The George Washington University and has an undergraduate degree in journalism from University of Illinois at Urbana–Champaign.
Her career began with an internship at The News Journal in Delaware, as Chips Quinn Scholar. She has worked as a reporter and editor at newspapers and digital media startups throughout the D.C. region, leading to a prestigious Multimedia Editing Fellowship from the Maynard Institute and multiple awards from the Maryland-Delaware-D.C. Press Association for her digital projects.
In her spare time, Tiffany enjoys reading, sewing dresses, dancing, and eating other people's food.
Trip Eggert
Communications Manager
Trip Eggert is the communications manager at The Fuller Project. They have managed strategic communications with policymakers, news shows, podcasts and newsletters, and key stakeholders for organizations including The Marshall Project, Demos and the Brennan Center for Justice. They specialize in impact-driven nonprofit communications from media strategy to graphic design, with their work appearing or being covered in outlets such as The Hindustan Times, Mic and Refinery29. They've worked in Uganda, India and across the United States, but they are currently based out of a sunny bedroom in Brooklyn, New York.
Zahra Nader
Contributing Reporter