When they were younger, before their son was born, Maria's boyfriend started hurting her. He would place his hands on her neck and squeeze tightly until her skin turned pink and she gasped for air.
After her son Andrei came along, the abuse got worse, and her arms were regularly crowded with bruises, her face sore and swollen.
Maria had no clue Russia had softened the penalty for domestic violence. Her partner, however, was all too aware when the bill sailed through government last February.
'He heard it on the radio. He told me, "Now I can hit you by law,"' she says, her voice wavering. 'I was horribly scared, but he thought it was funny.'
We are talking in the kitchen of 'Aistyonok', or Little Stork, the shelter where Maria stays with Andrei. Run by a women-led Russian charity, the refuge cares for women and their children fleeing violence.
Maria, 35, is soft-faced with poker straight black hair past her shoulders and wide, high cheekbones. Her pale grey eyes cloud over in memory as she recalls life with her partner of twelve years in Yekaterinburg, a large Russian city in the Ural mountains that straddles Europe and Asia. He was a heavy drinker, and would go on benders lasting days. When she went to work, she left Andrei, who is now three, with him at home and would worry he could injure him, too. 'If I didn't leave when I did, he would have killed me,' she says.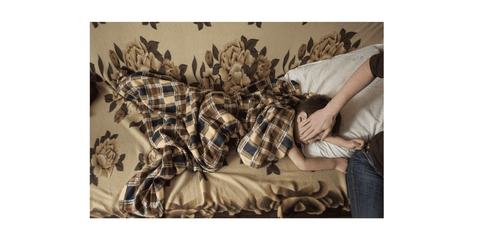 Reaching the refuge for battered women, where she has lived since August, was a journey riddled with hurdles. Maria and Andrei (not their real names) stayed with her alcoholic father, whose drinking 'was no better than the man we were running from,' she says. At first, he took an interest in their plight, but this soon turned to blame, at Maria, for being 'so weak' as to allow herself to get beaten, kicked, spat on and cursed at, every week since Andrei's birth.
The mother and son then decamped to her cousin's place, sharing a bed in the corner of the small kitchen of their flat. Her cousin's husband, disinterested by the ordeal, later relegated them to the balcony. Andrei, perched beside her on a chair, listens as he slurps lukewarm black tea from a mug, heaped with sugar. His eyes widen at the name of his father.
Russia already has a serious domestic violence problem: at least 12,000 women are thought to be killed each year at the hands of their abusers, mostly male partners, according to Human Rights Watch. That is roughly one woman every forty minutes. And those are just official numbers; much abuse goes unreported. As if that weren't bad enough, women are often sent back to their abusers when they go to the police. And those are the women who have mustered the courage to seek help.
Read the full article here.