Editor's note: This project, which was produced in collaboration with Rukhshana Media, is part of The Fuller Project's ongoing series, "Ending America's Forever War: What is next for Afghan women?", documenting what the end of America's longest war on foreign soil means for the women who have lived through it. This coverage will be updated as more dispatches come in.
Introduction by Zahra Nader and Amie Ferris-Rotman
When Kabul fell to the Taliban in the middle of August, ending America's longest-ever war, the rest of the world watched with horror and disbelief. One question was on almost everyone's mind: What will happen to Afghan women?
Improving the plight of Afghan women and girls was a central part of the U.S.-led campaign, and the past 20 years oversaw hard-won gains: Women filled university hallways and office desks, traveled freely across the country and further afield and joined nearly every aspect of public life. They became policewomen, judges and Olympians. By 2019, there was a larger percentage of women in Afghanistan's parliament than the U.S. Congress.
Most of this progress vanished during the last weeks of tumult. The Taliban say its new government is "inclusive," but there are no women and the Ministry of Women's Affairs has been disbanded. Schools are already being shuttered across the country and women ordered home from their places of work.
In collaboration with Rukhshana Media, an Afghan newsroom led by women, we are publishing a series of firsthand accounts on what life is like for women in Taliban-controlled Afghanistan. Through these dispatches, we are centering the voices of ordinary Afghan women who are not making the headlines. We will show what these women have lost and what they will continue to lose with the Taliban in power.
We hope that through this joint project, we will create a conversation around the difficulties and hardships these women endure in their everyday lives, and learn what they have in common with each other. It is vital the world hears the quotidian narratives of Afghan women at this crucial time in their history.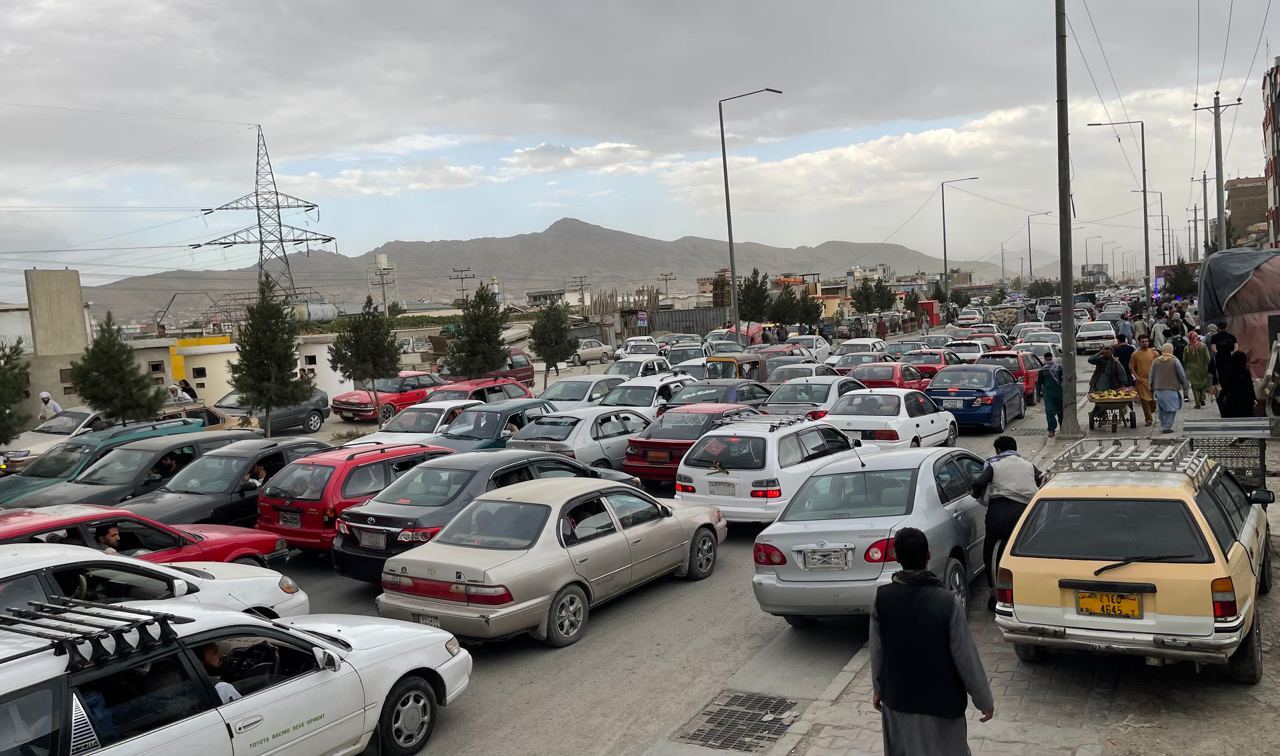 The day the Taliban reached Kabul, it turned into a ghost city
It was Saturday, August 14, when I saw a friend who owns a store selling hijabs. Since the Taliban started seizing control of the country, he has been selling around twenty hijabs a day, and he asked me jokingly, "Won't you buy one?". But I will never wear a hijab (full Islamic dress), and I replied to him in a serious tone, "I will never accept the Taliban's demand that we do so."
Read the full story here.
The humiliation I experienced just to escape the Taliban
I am a 26-year-old woman. I have been working for a German organization in one of the northern provinces of Afghanistan for more than three years. When the Taliban took over the city where I lived, my family, some friends and I decided to move to Kabul for our safety until we could seek refuge abroad with the help of the organization we worked with. Below, I have written a description of this humiliating journey so that you can understand how much we have suffered and how much humiliation we went through so we wouldn't have to live under the Taliban.
Read the full story here.
The Taliban's Return Was the Death of Dreams
Four days before the Taliban captured Kabul, I was with a pregnant friend who had fled to Kabul from the Taliban. We went to the women's ward of Istiqlal Hospital for a check-up. That night, at five months pregnant, she lost her baby due to the tremendous psychological pressure she felt after the Taliban's seizure of her city.
Read the full story here.
'The Taliban Came and Killed My Spirit!'
I've been experiencing strange feelings since recent events. I feel my entire being hurts, as if my hands and feet have been tied together. My ability to move has been taken away from me. My heart feels as heavy as lead. Fear has taken over my village, my house, and the air I breathe. It feels as though my spirit is dead within me. It's as if I have reached the end of the world, where everything is closed shut, and there's no hope for a better future.
Read the full story here.
Struggling to Survive: Story of a Challenging Journey
I have lost count of the number of days and weeks since that Sunday when Kabul fell to the Taliban. Everything seems to have faded away and I feel like I'm drowning in a wave of despair. I know that I am not alone in feeling this. Anyone with any kind of connection to this land is full of despair.
Read the full story here.