Ana Reyes
Secretary, Board Member
Ana Reyes is a partner at William & Connelly LLP. She Co-Chairs the firm's International Disputes practice group and is a member of its Executive Committee. She focuses her practice on complex litigation and international arbitration, representing clients throughout the world.
In 2017, Ana was named as the D.C. Women's Bar Association's Woman Lawyer of the Year in recognition of her international litigation practice and for her efforts in representing the rights of those seeking asylum in the United States. She has devoted a substantial portion of her practice to pro bono work, representing refugee organizations and refugees seeking asylum in the United States. The United Nations High Commissioner for Refugees has retained Ana for representation in numerous appellate matters and commissioned her to draft a comprehensive report on asylum law in the United States.
Ana is a Clinical Visiting Lecturer at Yale Law School, where she co-teaches Advocacy in International Arbitration. Ana was born in Montevideo, Uruguay, and grew up in Louisville, Kentucky. She received her J.D. from Harvard Law School in 2000. In 2014, Ana also received a Master's in International Public Policy from the Johns Hopkins University, School of Advanced International Studies.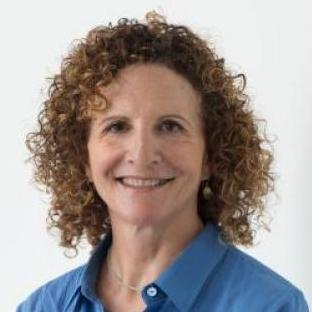 Gina Maya
Board Member
Gina Maya joined Human Rights Watch in January 2016 as the director of the newly opened Silicon Valley office. Since the office has opened, Gina has helped to significantly increase the engagement of the local community and has overseen the growth of the office into one of the largest fundraising centers for Human Rights Watch. She was previously a member of the Executive Committee of HRW's California North Committee and traveled to Burma and the Democratic Republic of Congo with Human Rights Watch. She attended Indiana University and Columbia Law School. After graduating law school, Gina worked at the law firm of Simpson Thacher & Bartlett and then at JP Morgan Securities, Inc. Prior to joining Human Rights Watch, Gina took a pause in her career to raise three children but continued to be actively involved in various organizations and local boards in the community.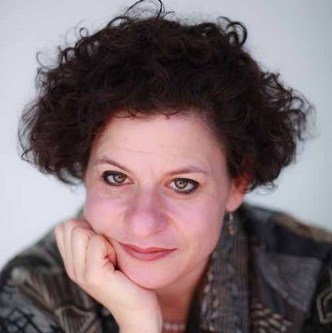 Jodi Rudoren
Board Member
Jodi Rudoren became Editor-in-Chief of The Forward, the nation's oldest independent Jewish news organization, in September 2019 after more than two decades as a reporter and editor at The New York Times. She is helping lead a transformation of the storied 123-year-old institution, a nonprofit that went digital-only in early 2019.
A longtime newsroom innovator and collaborative leader, Jodi was an author of the 2020 report on newsroom structure and vision.
As Jerusalem bureau chief from 2012 to 2016, Ms. Rudoren covered two wars between Israel and the Gaza Strip, two Israeli elections, innumerable terror attacks and Secretary of State John Kerry's failed nine-month peace talks. She also wrote extensively about the Iran deal, struggles over Israeli identity and the collapse of Palestinian politics.
Ms. Rudoren was previously bureau chief in Chicago and national education correspondent, as well as Education editor, deputy International editor and deputy Metropolitan editor. She covered the 2004 presidential campaign, created the print Sunday Metropolitan section, and was executive producer of the multimedia series "
"One in 8 Million"
which won NYT
imes.com
's first Emmy Award, for "new approaches to documentary," in 2009.
A 1992 graduate of Yale University, the former Jodi Wilgoren and her husband, the former Gary Ruderman,
combined their surnames
in 2006. They live in Montclair, N.J., with their twins, who were born in 2007.
Mary G. Berner
Board Member
Mary G. Berner, President and Chief Executive Officer of Cumulus Media Inc., the country's second largest radio company, has led some of the world's top media organizations and brands, building and directing companies to deliver strong value, financial performance and growth. Before joining Cumulus, Berner serves as President and CEO of MPA– The Association of Magazine Media. Previously, Berner was Chief Executive Officer of media giant Reader's Digest Association and formerly led Fairchild Publications, Inc., first as President and CEO, then as President and as an Officer of Condé Nast. Among her many distinctions, in 2016, Berner was named one of the most powerful women in entertainment by The Hollywood Reporter, the only radio executive to be selected for that annual list.
Miriam Mahlow
Board Member
As a Managing Director in the Development and Outreach Department at Human Rights Watch, Ms. Mahlow works with supporters in Europe and North America. She served as founding director of Human Rights Watch's Germany Committee and helped to establish HRW offices in five countries. Formerly working from Istanbul, she is in charge of Human Rights Watch's Development presence in North America, Germany and The Netherlands.  Formerly, Miriam worked as a journalist in Africa; a press officer for the United Nations, in Dili, East Timor; and an external staff member for the World Economic Forum. Miriam was born and raised in Berlin, Germany.
Rebecca Winthrop
Board Member
Dr. Winthrop is a senior fellow and director of the Center for Universal Education. Her research focuses on education in the developing world, with special attention to the skills children need to succeed in life, and improving quality learning for the most marginalized children and youth, including girls and children affected by extreme violence. Prior to joining Brookings in June 2009, Dr. Winthrop spent 15 years working in the field of education for displaced and migrant communities, most recently as the head of education for the International Rescue Committee. She is the co-author of 
What Works in Girls' Education
: Evidence for the World's Best Investment.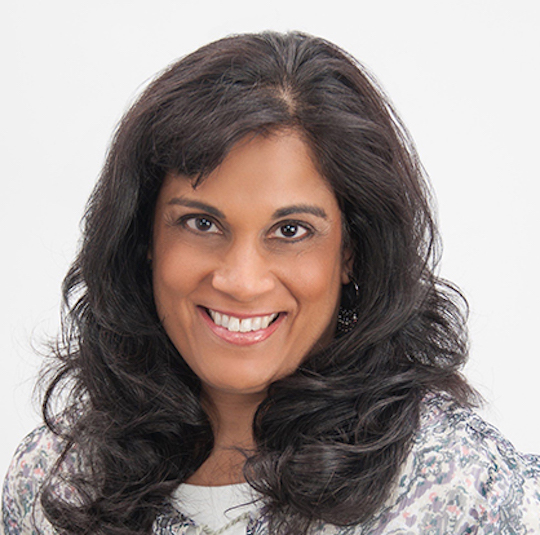 Ritu Sharma
Treasurer, Board Member
Ms. Sharma is the co-founder and former president of Women Thrive Worldwide, a leading advocacy organization bringing the voices of women and girls to Washington's highest-level decision makers. Ritu's advocacy was instrumental in the creation of the White House Strategy to Prevent and Respond to Gender-Based Violence Globally. Women Thrive was the driving force behind the US Agency International Development's establishment of the Gender Equality and Female Empowerment Policy. Ritu now trains groups around the world in advocacy and is a Senior Visiting Fellow at the Center for Strategic and International Studies. She is author of
Teach a Woman to Fish
: Overcoming Poverty Around the Globe.
Robert "Rosey" Rosenthal
Board Member
Robert J. Rosenthal is a board member and an executive producer at The Center for Investigative Reporting. An award-winning journalist, Rosenthal has worked for some of the most respected newspapers in the country, including The New York Times, Boston Globe, Philadelphia Inquirer and the San Francisco Chronicle. Rosenthal worked for 22 years at the Inquirer, starting as a reporter and eventually becoming its executive editor in 1998. He became managing editor of the San Francisco Chronicle in late 2002, and joined CIR as executive director in 2008. Before joining the Inquirer in 1979, Rosenthal worked as a reporter for six years at The Boston Globe and three-and-a-half years at The New York Times, where he was a news assistant on the foreign desk and an editorial assistant on the Pulitzer Prize-winning Pentagon Papers project. As a reporter, Rosenthal won numerous awards, including the Overseas Press Club Award for magazine writing, the Sigma Delta Chi Award for distinguished foreign correspondence, and the National Association of Black Journalists Award for Third World Reporting. He was a Pulitzer Prize finalist in international reporting. Rosenthal was a Pulitzer Prize judge four times. He has been an adjunct professor at Columbia University Graduate School of Journalism and the University of California at Berkeley Graduate School of Journalism.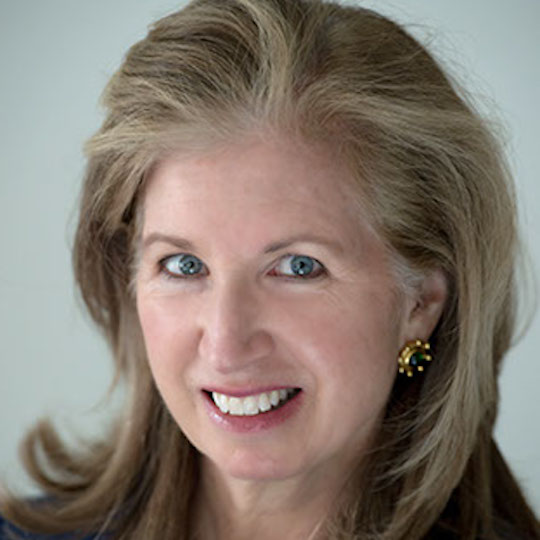 Sarah O'Hagan
Chair, Board of Directors
Sarah is a former journalist and a long-time strategic advisor in the fields of refugee and women's rights. Sarah is a trustee of Johns Hopkins University; and former Chair of the Board of Advisors of the Johns Hopkins School of Advanced International Studies (JHU-SAIS), where she and others built SAIS Women Lead. As co-Chair of the International Rescue Committee (IRC) from 2010-2016, Sarah has traveled frequently to visit programs. She also serves on the board of the Louis and Nancy Hatch Dupree Foundation for the Afghanistan Center at Kabul University, and on the Board of Directors of America Media, the leading provider of editorial content for thinking Catholics. Recent reporting by Sarah:
Why Trump's Immigration Policy Will Hurt All Americans, The New Republic
How Immigration Reporting Overlooks Women, Columbia Journalism Review
Get our groundbreaking reporting on women