>
Deneen Howell
Board Member
Deneen Howell is a partner at Williams & Connolly LLP. She is Co-Chair of both Williams & Connolly's Transactions and Business Counseling practice group as well as its Employment Counseling and Litigation practice group, and also serves as Chair of the firm's Budget Committee.
A transactional lawyer, Deneen is a highly skilled negotiator with broad experience helping memoirists, non-fiction authors, thriller writers and illustrated children's book authors secure book deals; advising senior executives, fiduciary and advisory board members of public and privately-held companies in matters related to executive compensation and corporate governance; assisting former government officials, public speakers, broadcasters and journalists in their professional, academic, media and publishing pursuits; and counseling privately held businesses and non-profit organizations in employment, corporate governance and publishing-related matters.
Recognized by Chambers USA a member of Williams & Connolly's "renowned" media and entertainment practice, Deneen also has been honored as one of Savoy magazine's Most Influential Black Lawyers and frequently has been selected as one of the top 500 lawyers overall(Lawdragon magazine).
Deneen was born in Philadelphia, Pennsylvania and grew up in Sudbury, Massachusetts. She received her J.D. from Stanford Law School, where she also served as President of the Stanford Law Review, and her B.A. from Yale University. Deneen joined Williams & Connolly in 1998 and has been a partner since 2006. She has served as a member of the Board of Governors of the Folger Shakespeare Library (2010-20), and recently was elected to the Board of Directors of the White House Historical Association.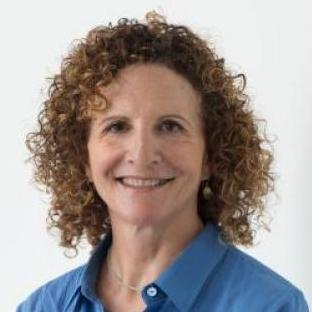 Gina Maya
Board Member
Gina Maya joined Human Rights Watch in January 2016 as the director of the newly opened Silicon Valley office. Since the office has opened, Gina has helped to significantly increase the engagement of the local community and has overseen the growth of the office into one of the largest fundraising centers for Human Rights Watch. She was previously a member of the Executive Committee of HRW's California North Committee and traveled to Burma and the Democratic Republic of Congo with Human Rights Watch. She attended Indiana University and Columbia Law School. After graduating law school, Gina worked at the law firm of Simpson Thacher & Bartlett and then at JP Morgan Securities, Inc. Prior to joining Human Rights Watch, Gina took a pause in her career to raise three children but continued to be actively involved in various organizations and local boards in the community.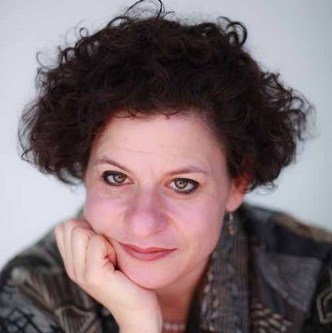 Jodi Rudoren
Board Member
Jodi Rudoren became Editor-in-Chief of The Forward, the nation's oldest independent Jewish news organization, in September 2019 after more than two decades as a reporter and editor at The New York Times. She is helping lead a transformation of the storied 123-year-old institution, a nonprofit that went digital-only in early 2019.
A longtime newsroom innovator and collaborative leader, Jodi was an author of the 2020 report on newsroom structure and vision.
As Jerusalem bureau chief from 2012 to 2016, Ms. Rudoren covered two wars between Israel and the Gaza Strip, two Israeli elections, innumerable terror attacks and Secretary of State John Kerry's failed nine-month peace talks. She also wrote extensively about the Iran deal, struggles over Israeli identity and the collapse of Palestinian politics.
Ms. Rudoren was previously bureau chief in Chicago and national education correspondent, as well as Education editor, deputy International editor and deputy Metropolitan editor. She covered the 2004 presidential campaign, created the print Sunday Metropolitan section, and was executive producer of the multimedia series "
"One in 8 Million"
which won NYT
imes.com
's first Emmy Award, for "new approaches to documentary," in 2009.
A 1992 graduate of Yale University, the former Jodi Wilgoren and her husband, the former Gary Ruderman,
combined their surnames
in 2006. They live in Montclair, N.J., with their twins, who were born in 2007.
Mary G. Berner
Board Member
Mary G. Berner, President and Chief Executive Officer of Cumulus Media Inc., the country's second largest radio company, has led some of the world's top media organizations and brands, building and directing companies to deliver strong value, financial performance and growth. Before joining Cumulus, Berner serves as President and CEO of MPA– The Association of Magazine Media. Previously, Berner was Chief Executive Officer of media giant Reader's Digest Association and formerly led Fairchild Publications, Inc., first as President and CEO, then as President and as an Officer of Condé Nast. Among her many distinctions, in 2016, Berner was named one of the most powerful women in entertainment by The Hollywood Reporter, the only radio executive to be selected for that annual list.
Miriam Mahlow
Board Member
As a Managing Director in the Development and Outreach Department at Human Rights Watch, Ms. Mahlow works with supporters in Europe and North America. She served as founding director of Human Rights Watch's Germany Committee and helped to establish HRW offices in five countries. Formerly working from Istanbul, she is in charge of Human Rights Watch's Development presence in North America, Germany and The Netherlands.  Formerly, Miriam worked as a journalist in Africa; a press officer for the United Nations, in Dili, East Timor; and an external staff member for the World Economic Forum. Miriam was born and raised in Berlin, Germany.
Rebecca Winthrop
Board Member
Dr. Winthrop is a senior fellow and director of the Center for Universal Education. Her research focuses on education in the developing world, with special attention to the skills children need to succeed in life, and improving quality learning for the most marginalized children and youth, including girls and children affected by extreme violence. Prior to joining Brookings in June 2009, Dr. Winthrop spent 15 years working in the field of education for displaced and migrant communities, most recently as the head of education for the International Rescue Committee. She is the co-author of 
What Works in Girls' Education
: Evidence for the World's Best Investment.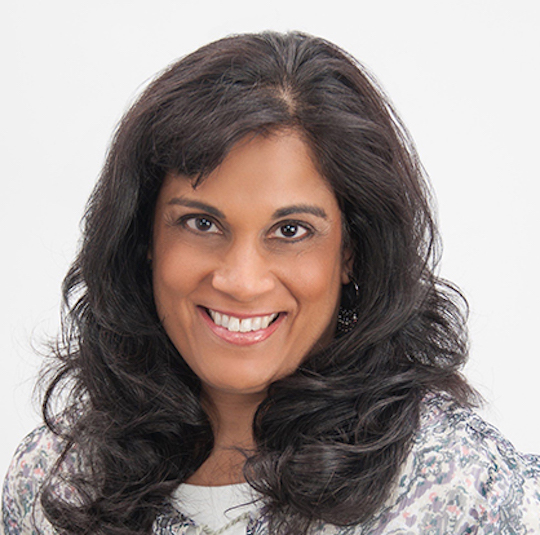 Ritu Sharma
Treasurer, Board Member
Ms. Sharma is the co-founder and former president of Women Thrive Worldwide, a leading advocacy organization bringing the voices of women and girls to Washington's highest-level decision makers. Ritu's advocacy was instrumental in the creation of the White House Strategy to Prevent and Respond to Gender-Based Violence Globally. Women Thrive was the driving force behind the US Agency International Development's establishment of the Gender Equality and Female Empowerment Policy. Ritu now trains groups around the world in advocacy and is a Senior Visiting Fellow at the Center for Strategic and International Studies. She is author of
Teach a Woman to Fish
: Overcoming Poverty Around the Globe.
Robert "Rosey" Rosenthal
Board Member
Robert J. Rosenthal is a board member and an executive producer at The Center for Investigative Reporting. An award-winning journalist, Rosenthal has worked for some of the most respected newspapers in the country, including The New York Times, Boston Globe, Philadelphia Inquirer and the San Francisco Chronicle. Rosenthal worked for 22 years at the Inquirer, starting as a reporter and eventually becoming its executive editor in 1998. He became managing editor of the San Francisco Chronicle in late 2002, and joined CIR as executive director in 2008. Before joining the Inquirer in 1979, Rosenthal worked as a reporter for six years at The Boston Globe and three-and-a-half years at The New York Times, where he was a news assistant on the foreign desk and an editorial assistant on the Pulitzer Prize-winning Pentagon Papers project. As a reporter, Rosenthal won numerous awards, including the Overseas Press Club Award for magazine writing, the Sigma Delta Chi Award for distinguished foreign correspondence, and the National Association of Black Journalists Award for Third World Reporting. He was a Pulitzer Prize finalist in international reporting. Rosenthal was a Pulitzer Prize judge four times. He has been an adjunct professor at Columbia University Graduate School of Journalism and the University of California at Berkeley Graduate School of Journalism.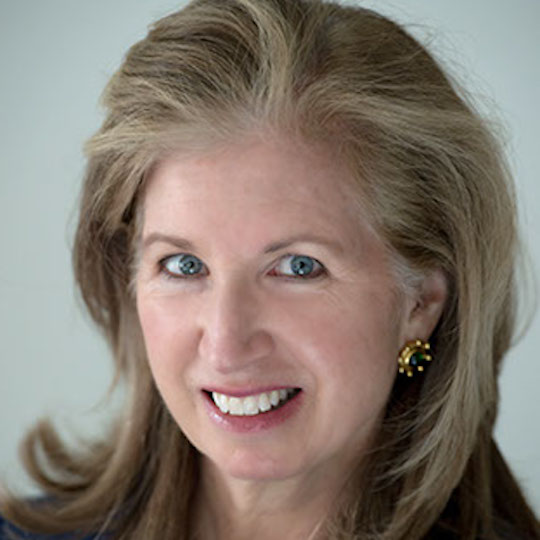 Sarah O'Hagan
Chair, Board of Directors
Sarah is a former journalist and a long-time strategic advisor in the fields of refugee and women's rights. Sarah is a trustee of Johns Hopkins University; and former Chair of the Board of Advisors of the Johns Hopkins School of Advanced International Studies (JHU-SAIS), where she and others built SAIS Women Lead. As co-Chair of the International Rescue Committee (IRC) from 2010-2016, Sarah has traveled frequently to visit programs. She also serves on the board of the Louis and Nancy Hatch Dupree Foundation for the Afghanistan Center at Kabul University, and on the Board of Directors of America Media, the leading provider of editorial content for thinking Catholics.
Recent reporting by Sarah:
Why Trump's Immigration Policy Will Hurt All Americans, The New Republic
How Immigration Reporting Overlooks Women, Columbia Journalism Review
Xanthe Scharff, PhD
Board Member
[ZAN-thee SHARRF]
Dr. Scharff is the CEO and Cofounder of The Fuller Project, a nonprofit organization dedicated to groundbreaking reporting on women worldwide that raises awareness, exposes injustice and spurs accountability.
Under her leadership, The Fuller Project has evolved from a grassroots start-up to the global newsroom dedicated to reporting on women and publishing with leading outlets. Since its cofounding in 2015 from Turkey, The Fuller Project newsroom has won various accolades including the Military Reporters & Editors Award, the One World Media Award, the Amnesty International Media Award, the Milwaukee Press Club Silver Award; reporting has also been shortlisted for the Biedler Prize for Cancer Journalism, One World Media Award, South Asia Journalism Association Daniel Pearl Award, and the National Society of Newspaper Columnists Award.
At The Fuller Project, Xanthe heads an organization that includes several dozen editors, reporters, global contributors, and senior business leaders. The team's reporting has spurred the introduction of new legislation to protect women and girls in the U.S., the hiring of hundreds of policewomen in India, the banning of virginity testing in state hospitals in The Philippines, and much more. She has raised nearly $25 million for The Fuller Project and other nonprofits that raise the voices of women and girls, and she has led The Fuller Project through year-on growth, more than tripling organizational resources between 2019 and 2020. In 2021, Xanthe was awarded the Helen Gurley Brown Genius Grant for her visionary leadership in bringing to light groundbreaking stories affecting women.
Xanthe is an award-winning nonprofit founder and journalist whose reporting has been featured in Newsweek, Foreign Affairs, Foreign Policy, and beyond. During the coronavirus pandemic, she was among the first to write about the disproportionate impact of the economic crisis on women in a major U.S. news outlet (TIME). Xanthe then called for a federal release of data to better inform policies in The Boston Globe. She and her team reported based on exclusive statistics received from 17 state agencies to show women as the majority of unemployment seekers in all states. Over a dozen journalism outlets including The New York Times sourced The Fuller Project's data reporting, which led the national news cycle three weeks ahead of federal data releases.
In 2019, Xanthe was named among the top 40 under 40 by the Leadership Center for Excellence for outstanding public service. Xanthe is the Founder and Board Chair Emeritus of Advancing Girls' Education in Africa, a thriving nonprofit in East Africa which has served 3,000 girls with secondary school opportunities. The UN gave AGE Africa a good practice award, and Michelle Obama endorsed the organization's work. CBS's The Early Show, Voice of America, The Christian Science Monitor, and several African media outlets have covered their work. The nonprofit named the Xanthe Scharff Workplace Experience project in her honor.
Formerly, Xanthe was the Associate Director at the Center for Universal Education at Brookings where she led research and programming on girls' education. There, she published extensively and edited a volume on girls' education, built a partnership with Brookings India, and facilitated a network of 60 global foundations. She was an Education Pioneers Fellow and a Peace Scholar at the United States Institute of Peace during her investigation into government and donor failures to support the survivors of a devastating 20-year war in Northern Uganda.
The Fletcher School awarded Xanthe her doctorate in International Relations for research on post-conflict education, during which she was named Minear Fellow, Earhart Fellow, Henry Leir Fellow, and was an Active Citizenship Fellow. She was also a D.C. Education Fellow and worked at the District of Columbia Public Schools. She is a member of the Meridian Center Rising Leadership Council and a lifetime member of the Council on Foreign Relations and she has worked with organizations including The World Bank, United Nations, Arabella Advisors, CARE, and Save the Children. Xanthe graduated with honors from New York University and completed executive education courses at Harvard Business School and the Kennedy School at Harvard.
Xanthe serves on the Board of Advisors of The War Horse, an award-winning nonprofit newsroom that supports military spouses and educates the public on military service, having herself been a military spouse during numerous 9/11 deployments. Having lived in Argentina and Peru, Xanthe speaks Spanish. She has also lived and worked in Turkey, Uganda, Sudan, and Malawi and now leads The Fuller Project's headquarters in Washington, D.C., where she lives with her two children. If not working, you can find her running, reading, or heading to the woods.
Recent Reporting by Xanthe:
Ukrainian Women on the Front Lines but Not in the Headlines – Foreign Policy
Federal Government Needs to Change How it Releases Unemployment Data – Boston Globe