SEBASTOPOL, Calif. — At Radical Family Farms, Leslie Wiser recently planted bitter melons, what she refers to as "one of our most beloved crops," a staple in many types of Asian cuisine that grows on a vine and is related to zucchini, squash, and cucumber. It was a warm day on her three-acre farm, yet the cloud cover made it just right to be working on what Wiser refers to as her "dreamy but expensive" mixed-Asian vegetable farm that she started in 2018.
"Regenerative climate, smart farming takes a lot of time," said Wiser, the child of Chinese-Taiwanese, German and Polish-Jewish immigrants who came into farming in her early 40s. She dreamed about growing vegetables that reflect her heritage and teach her children where their food comes from, and this is exactly what she's doing.
Women like Wiser are increasingly the face of farming in California, and nationally as well. Experts say the growing presence of women in agriculture is having an impact on how the industry operates, especially in the face of generational challenges like pandemics and climate change, with research showing that women-led businesses are more likely to take a community-minded approach to how they operate and fill in gaps during crises. And as Congress prepares to debate its latest farm bill, many women are calling for it to provide more support for what the legislation calls "specialty crops": locally produced fruits and vegetables, often grown by women, as opposed to heavily subsidized industrial staples such as wheat, corn and soybean.
Women in California today represent 37 percent of all the producers in the state, according to the most recent USDA Census of Agriculture — which only began tracking these numbers in 2017. And since 2009, women are clearly outpacing men in agricultural education.
Caitlin Joseph, Women for the Land program and policy manager at American Farmland Trust, said that 75% of the students who earned a bachelor's degree in agriculture-related majors from 2019 to 2020 at the University of California, Davis, were women. This trend tracks with the rise in the number of women majoring in Stem (science, technology, engineering and mathematics) fields and establishing careers in physical and life sciences, which comprise agriculture.
Joseph said that young women might also be inspired by the "community supported agriculture model", in which people farm together on land they co-own and do everything from grow food to raise children and feed their communities.
"We think there is strong evidence that women are a growing share of the people in California's agriculture industry," Joseph said. "We know that women have always been essential parts of the farming community in California. But their roles have often been overlooked in behind-the-scenes tasks that are undervalued as key pieces of [agricultural] operations' success, such as bookkeeping, marketing or customer relationship building."
Now they are more and more a part of the actual production. This trend in California mirrors a similar shift nationally. Between 2012 and 2017, the number of women-operated farms grew by 23% in the US.
In her dissertation about women farmers for Utah State University, published in 2019, Ennea Fairchild wrote: "Not only are women making up at least a third of those in most agricultural fields, but … their numbers are continuing to grow, with women increasingly becoming involved in all aspects of agriculture."
This is having an effect on how American farms operate. Female farmers in the US are younger, more likely to be a beginning farmer and more likely to live on the farm they operate compared with male farmers, according to the Census of Agriculture. American Farmland Trust says women-led farms in the US have laid off fewer workers during financial crises, along with being at the forefront of ensuring food security in their communities.
"​​Research shows that women-led businesses in general have a community networking mindset approach to their operations, which does mean in times of crisis, like the Covid pandemic and supply chain issues, women are filling in the gaps," Joseph said. She adds that women of color, in particular – continuing a long history of creating community-based mutual aid networks – have supported access to land and healthy food for all.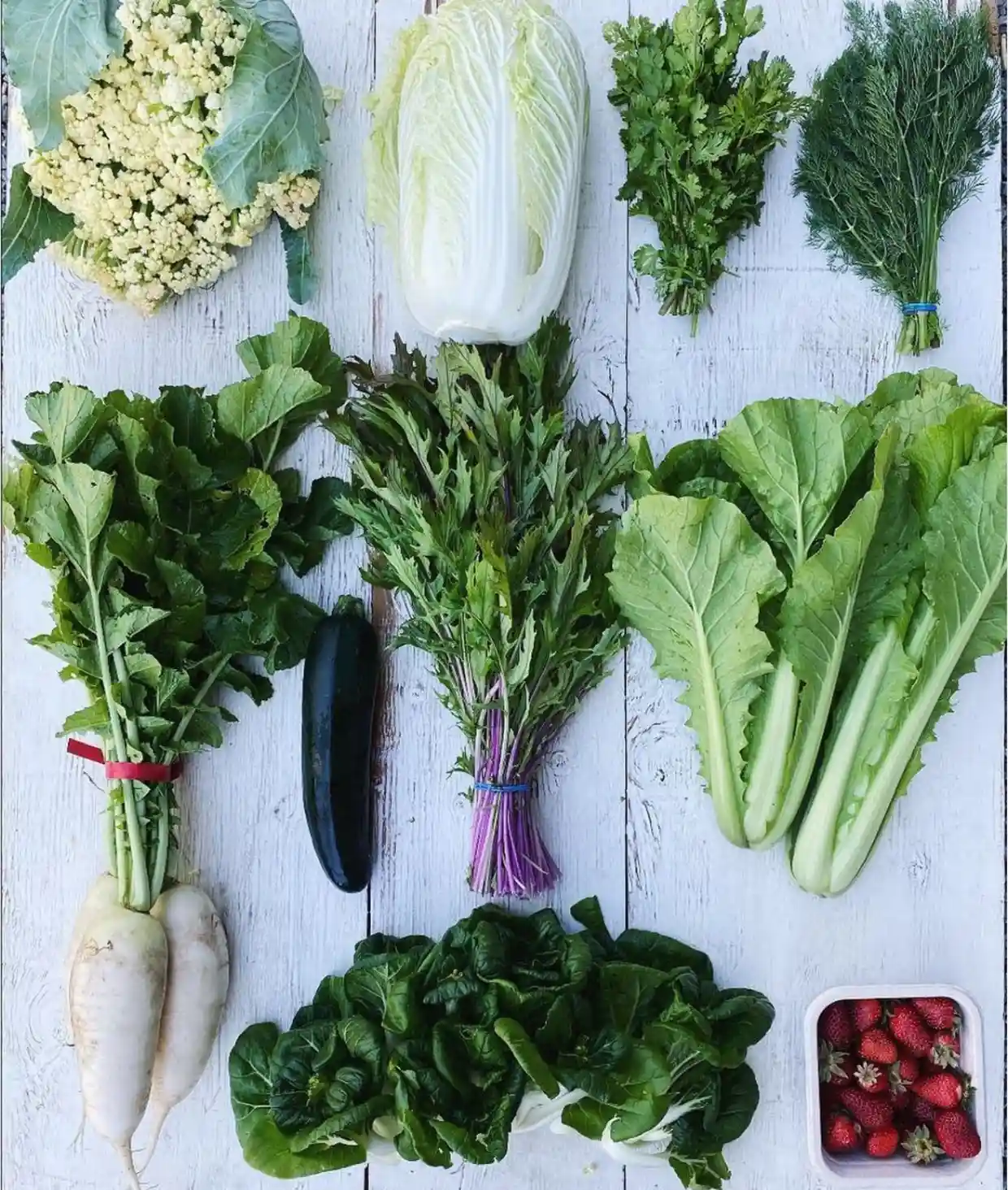 Evan Wiig, director of membership and communications at the Community Alliance With Family Farmers (Caff) in California, said that he, too, has witnessed women farmers in California leading the charge through some of the state's worst crises, whether it's recovering from a fire or sharing tips about smart water practices and irrigation efficiency.
"Men say, 'I don't need help, I know everything I need to know,'" Wiig said. "But women have the grace to say that 'I can learn a lot.' Maybe this is a stereotype, but maybe it's true." Women make up two-thirds of Caff, whose mission is to build sustainable food and farming systems through policy advocacy and on-the-ground programs that create more resilient family farms.
Joseph agrees that women farmers often lean on their community in tough times and, in return, it's women who support others who need it. "That's my observation. I think these things are interconnected," she said.
During the pandemic, for example, Joseph said women farmers filled "the gaps in local communities for food access". Radical Family Farm stepped in to feed food-insecure seniors throughout the Bay Area when it was not safe for them to go to the grocery store or farmers' market.
"A lot of this was driven by the attacks on our Asian elders during the pandemic," Wiser said. "It's still happening, with seniors afraid to walk on the streets without being pushed down, murdered or beaten." Her long-term goal is to dedicate one-third of the produce from her farm to seniors in the Bay Area.
"It is part of my cultural heritage to honor our elders," she said, adding that her grandparents on both sides took care of her growing up, so delivering "culturally relevant produce" to seniors is meaningful. "Instead of getting bags of potatoes, they can get vegetables, produce and herbs that are familiar to them."Farmers in California grow an array of what Joseph calls "specialty crops." California farms produce more of these crops – such as almonds, artichokes and broccoli – than any other state in the country. More than a fourth of the food produced in the US, including most of the country's fruits and vegetables, comes from California, according to the Food & Environment Reporting Network, which credits the state's long hot summers and mild winters for its ability to produce so much.
And as climate-related disasters threaten that production, it's increasingly California's women farmers who are rallying to face the fallout in creative ways, such as keeping money circulating locally to support job growth and ensuring that local communities have fresh food to eat. Joseph explains that because so many women-owned farms in California sell directly to consumers to feed local communities, this reciprocation is beneficial to everyone.
During the 2018 Paradise fire in northern California's Butte county, Azolla Farms donated produce to World Central Kitchen, a nonprofit that works to feed those displaced by natural disasters. "The Paradise fire was pretty intense over here," said Rosie Kaperonis, co-owner of Azolla Farm, which she runs with her partner Scrivner Hoppe-Glosser in Pleasant Grove.
It just goes to show that the formal participation of women in agriculture is at "a historic high".
Wiser is among those women. This spring, she is back outside at Radical Family Farm to check on her plants, prep the fields and transplant the remaining crops with her crew. On Instagram, she posts a sweet photo of a bitter melon plant and says: "They are looking good!"